God created each of us on purpose with a purpose.
I love the question, "What do you want to be when you grow up?" Most of us can remember being asked that question as a child.
I wanted to be a veterinarian. By the time I reached my junior year in high school and realized that I didn't have an aptitude for math or science, I quietly suspected I was in trouble. Then an academic career counselor told me I needed to "get a back-up plan in place," so I started thinking about other careers and quickly got lost.
That's a desperate place to be, lost. Not sure why you are here. And it's a dangerous platform from which to lead.
"What do you want to be when you grow up?" is a fun, energizing, and inspiring question – until you don't know the answer, especially if you are an adult. Then it becomes a quiet inner unrest and maybe touches the fringes of fear.
Knowing your purpose, meaning what God calls you to do, is essential to lead.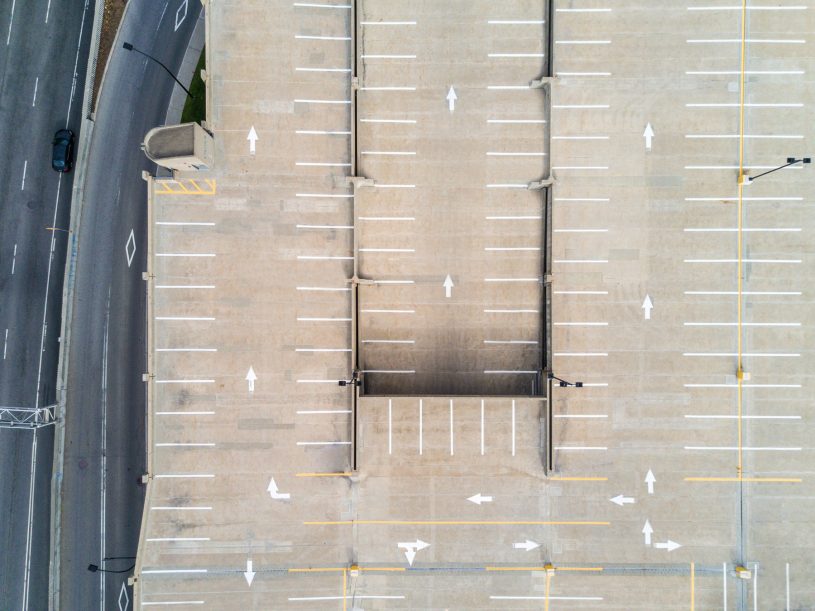 But there is a bigger question before that one.
"Who do you want to be when you grow up?" That's the big question we are seldom asked.
"Who" reflects the kind of person you want to be, and subsequently, the kind of life you want to live.
Without beginning to figure out who you want to be, and that doesn't happen overnight, your work can quickly become ineffective. Or, the real you can get lost in what you do.
Who you want to be starts with self-awareness and includes the development and practice of virtues and values.
From there, it's a lifetime of practice, learning, mistakes, even heartaches, and many deeply meaningful successes as we grow and mature.
Without purpose:
Work is honorable but often unfulfilling.
Play is enjoyable but can ring hollow.
Rest is healthy but doesn't restore the soul.
With purpose:
Work takes on meaning.
Play becomes a balance for a healthy life.
Rest refreshes the soul.
One of my greatest joys in life is to help people figure out why they are here. And again, that process starts with intentionally beginning to become the person God designed them to be. The good news is that you don't have to know your career to start that process.
Who do you want to be?
The process can be something like this.
1) What does God think/say about you?  
Search the scriptures to establish your identity in Christ, not from any source in the world.
God loves unconditionally, has forgiven completely, and gifted you for serving others. And there is so much more for you to own and embrace. God has called you and set you apart for a particular purpose. You are complete in Christ. You lack nothing.
2) Who do you admire?
Who are the people you admire the most?
Why do you admire them?
What are their qualities that inspire you?
Your heart will often resonate with inspiring qualities you see in others that also reside in you. Discover and unleash them.
3) What are the character traits you want to exemplify?
Determine a shortlist of traits you want to be known for, such as being courageous, kind, humble, generous, etc.
The people you lead may appreciate what you do, but they respect and follow you because of who you are.
4) What are the values you want to live by?
Determine the values that will shape how you live and lead, how you make decisions, and set your priorities.
For example, people over projects, relationships matter, progress not perfection, serving others and adding value to their lives, good physical health, and a positive attitude, etc.
What's important to you?
There are no brownie points for making a long list. Work hard to make a shorter list but include what you are deeply committed to.
5) What do your trusted advisors say?
Seek wise counsel from those you trust and respect. Ask for candid feedback about how they see you and who they believe you can become.
The more intentional you are about becoming the real and best you, the greater the impact you can have through what you do.
What is your purpose?
(Your purpose leads you to what you will do.)
The apostle Paul has words of wisdom and challenge for us about purpose.
For we are God's handiwork, created in Christ Jesus to do good works, which God prepared in advance for us to do.

Ephesians 2:10
Don't act thoughtlessly, but try to find out and do whatever the Lord wants you to.

Ephesians 5:17 (The Living Bible)
1) Pray and ask God.
What tugs at your heart?
What burdens do you carry to help make life better?
What do you sense your great contribution is to be?
Whether you are discovering your purpose or already deep into living out your purpose and need only an occasional realignment, the starting place is always God.
2) Don't rush the process.
Knowing God's specific call on your life is a lifetime process of discovery and implementation. Don't rush it.
God can reveal your purpose in an instant, but the process can also be a year or years. You are never wasting time when seeking God's will. God still uses you on the journey.
3) Discover your gifts and talents.
What are your spiritual gifts?
What are your natural talents?
Do the people around you affirm what you believe they are?
Part of a growing self-awareness is seeing yourself accurately, including what you are good at as well as the skills that may never be your strength.
Nothing is quite as frustrating attempting to lead out of a weakness or as wasteful as leading without using your God-given strengths.
4) Seek fruit and joy.
When it comes to your work, fruit without joy is drudgery, and joy without fruit is empty. You need both to go the distance.
For a more in-depth look at this idea, you can read a full article on it here.
5) Predetermine your legacy.
Legacy is the cool part! I am humbled that God might use me for anything related to the eternal impact in people's lives. How about you?
Leadership is a sacred trust.
God has trusted us with great opportunity and responsibility.
When your days are finished, what mark will you have left?
How will you have touched people's lives?
What will your contribution be?
Jesus said,
"I have brought you glory on earth by finishing the work you gave me to do."

John 17:4