Leadership Alone Isn't Enough: 40 Devotions to Strengthen Your Soul
Next to the favor of God, everything rises and falls on leadership, but it's your walk with God that makes all the difference. This devotional is written to leaders and filled with practical insights drawn from both Scripture and proven experience. It is designed to deepen the direct connection between you and God, allowing you to lead from a place of; refreshed faith, greater wisdom and discernment, renewed joy, spiritual confidence, and soul-level strength.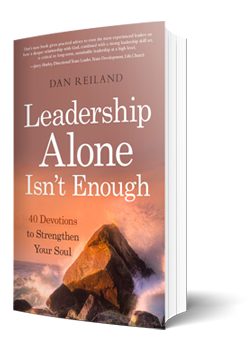 Confident Leader!: Become One, Stay One
Every leader knows confidence is a vital part of leading well, but when challenges and setbacks overtake you, it's easy to lose your confidence. Thankfully, though, it can be strengthened. In Confident Leader, Dan presents a comprehensive and practical process to bring clarity to your identity, help you develop your character, and gain practical skills to increase your leadership confidence.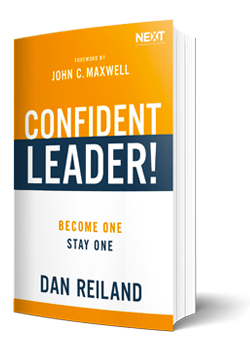 Amplified Leadership: 5 Practices to Establish Influence, Build People, and Impact Others for a Lifetime
The key to reaching your ministry's maximum potential and accomplishing all that God has for you is developing strong leaders who will help advance your mission. In Amplified Leadership, Dan gives you a proven process that establishes spiritually mature leaders with practical skills. It includes valuable tips on how to establish relationships, engage followers, equip team members, coach apprentices, and mentor new leaders.
Shoulder to Shoulder: Strengthening Your Church by Supporting Your Pastor
Pastors have a tough job, and sometimes it can be a lonely one. Thankfully, most people want to support their pastor; however, they might just not know how to do it. Dan's book, Shoulder to Shoulder, helps laypeople understand the unique challenges their pastor may be facing and provides them with helpful ideas to make a positive difference in their pastor's life and contribute to the advancement of the vision for their church.
*This book is particularly helpful for churches of 500 people or less.