Kids matter!
The value and importance of children's ministry in the local church simply can't be overestimated.
Let's be candid, if the kids don't like it, the parents aren't bringing them back.
In contrast, there are countless stories of families who started and continued to attend church on the basis of gaining a stronger spiritual foundation for their kids.
When I think about the hundreds of incredibly dedicated and gifted people who volunteer in our children's ministry here at 12Stone Church, I'm truly overwhelmed with gratitude.
Our volunteers cover so many different roles on the children's teams, such as; holding babies, story-telling, leading worship, host teams to welcome kids and parents and leading a small group.
Those who volunteer in children's ministry make it possible for your church to accomplish its mission!
And when I think about staff in children's ministry, whoa, they are amazing!
Your children's leadership team has incredible influence on the young and impressionable lives of the next generation!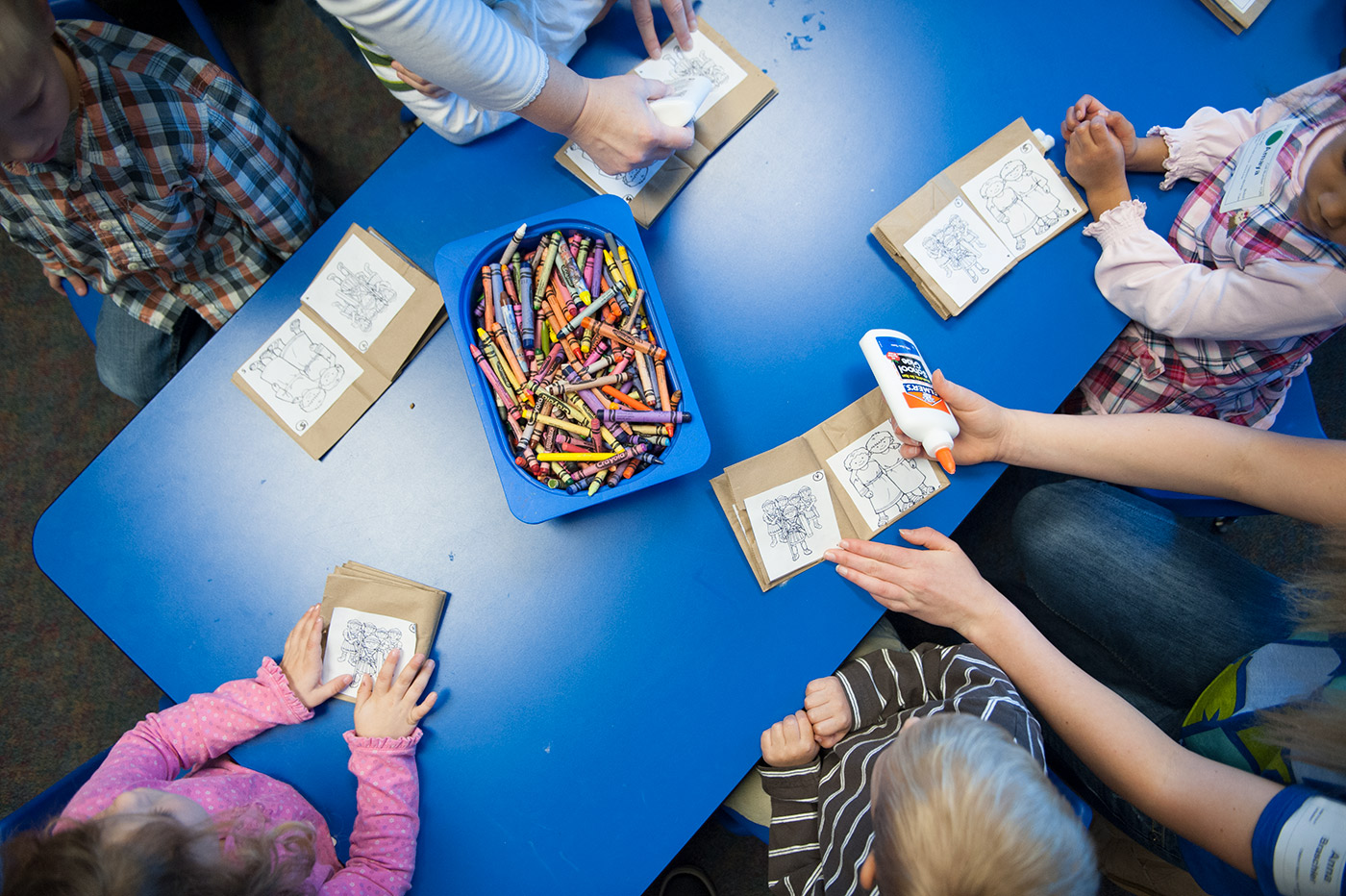 So, how do you know you've made the right choice in a Children's Pastor, Director, or volunteer leader?
A few key indicators are:
Children are happy, enjoy coming on Sunday, and want to return.
Parents have a strong sense that their kids are safe, secure and well cared for.
The ministry environments are well staffed with highly trained volunteers.
Children are learning the basics of the Bible in a format they can grasp.
Children are giving their hearts to Jesus with a clear understanding of salvation.
Parents feel like there is a good partnership in the spiritual training of their kids.
Volunteers feel cared for and appreciated, and confident because of their training.
So, what is the best type of leader to help lead the way to these results?
After consulting several highly experienced and successful children's ministry staff leaders, the following is a list of six traits that comprise the very best of Children's Directors.
1) Strategic Visionary
In most churches, the primary worship services are more prominent than the children's ministry. Therefore, it is essential that the Children's Pastor or Director can cast vision, and inspire people about the value and importance of children's ministry.
This does not suggest that the Children's Pastor must be a charismatic communicator, in fact, much of the communication may be in smaller groups, one on one and environments such as new volunteer training sessions.
2) Skillful Team Builder
One of the great myths about children's ministry is that it's all about kids. Yes, it is for the kids, but any veteran children's staff member will tell you that your primary work is with adults.
The role of a Children's Director or Pastor is one that is always recruiting, encouraging, inspiring, and training volunteers. The leader must love these responsibilities and be good at them.
Let me be candid, the success of your children's ministry is not based on your choice of curriculum. The curriculum is essential, but the best material in the world in the hands of unmotivated and untrained volunteers will not build a world class children's ministry. It will not result in children falling in love with Jesus. That is the result of highly motivated and well-trained volunteers who care about kids.
A children's ministry is only as good as its volunteers!
3) Culturally Relevant Innovator
Kids are learning, growing and changing at a rapid pace, just like the culture they live in.
They are accustomed to creativity and ongoing innovative change, particularly through new technology. It's natural to them. If your children's ministry is boring, they will check out.
I'm not suggesting that children's ministry should be all fun and games, in fact communicating the message of Jesus must be central. But how you do that is of utmost importance.
To lead the next generation, it's vital that you not only can keep up with that generation, and see life through their lens but stay out in front.
A great Children's Director is innovative in the way their teams connect and communicate with kids so that it reflects relevance to current culture.
4) An "Unflappable" Nature
Rarely does everything go perfectly smooth on any given Sunday morning. The best Children's Ministry leaders can roll with the punches and handle pressure well!
You have to be nearly "unflappable" when it comes to things from volunteers canceling at the last minute to kids throwing up in a classroom. A Children's Director who is easily flustered because the check-in system isn't working right or a parent is unhappy with a certain policy may not last long.
5) Administratively Competent
Great children's ministries thrive when the details are well tended to. The little things really matter when it comes to kids.
When a mom hands over her diaper bag with a bottle for her child, you can simply never lose it or wonder which one belongs to which child!
Think about the details involved in managing safety, scheduling, programming, materials, parent's questions, greeting new families, follow up with new families, recruiting and training new volunteers, and communication, just to mention a few.
Systems make a huge difference!
Even in a smaller church, administrative and organizational competence is vital. Without that skill, it's nearly impossible to grow the ministry larger.
6) Passionate about Children's Ministry
There is a certain spiritual maturity required to thrive as a children's pastor. This maturity comes from a consistent walk with God and overflows in the form of passion for kids, families, and volunteers.
My wife Patti taught in the four-year-olds class for about five years at Skyline Church in San Diego. When I would go meet her there after church, I'd walk into the room and see over twenty little four-year-olds just staring at me! I quickly became afraid. I was quiet and didn't move much. I was in awe of my wife and the other volunteers.
I once asked Patti why she kept teaching with such a busy schedule. She replied, "I love these kids, and I'm crazy passionate about shaping their hearts with the love of Jesus."
The leader must possess that same passion, and have the ability to love and lead lots of people like Patti.
Then people brought little children to Jesus for him to place his hands on them and pray for them. But the disciples rebuked them. Jesus said, "Let the little children come to me, and do not hinder them, for the kingdom of heaven belongs to such as these. Matthew 19:13-14