2020 has been a crazy year.
Church leaders continually tell me they are worn out, and now at Christmas, when demands are high, it's easy to miss a moment of discernment that you would otherwise have caught.
The purpose of this post is about wanting the best for you, rather than assuming anything negative about others.
Stuff that can hurt you happens in leadership, and I don't want you to take hits that can be prevented.
When you have been through a year like this one, your reserves can be low. Challenges and conflicts that would normally just be part of life in ministry can catch you off guard.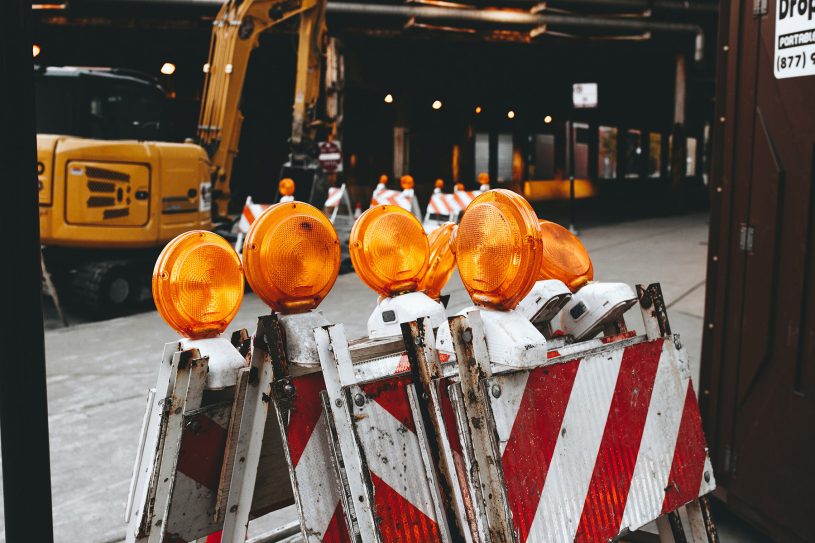 It's easy to surrender to influences and pressures that you would typically not give in to under the sustained stress of a year like 2020.
One common example is the pressure from individuals to say exactly what they want you to say, which of course, would offend many in your congregation, and if you don't, they are offended. That will wear you out.
You need to say what God wants you to say.
I desire to come alongside you for a moment and help you do a quick gut-check just to be sure none of these are happening.
6 Pitfalls for Every Leader to Avoid:
1) Anyone who influences you to bow to fear
Fear was introduced into our human identity the moment sin broke our relationship with God. (Genesis 3)
We are all acquainted with common fears such as the unknown, failure, and rejection. Right now, specific fears creep in as a result of COVID realities.
It's easy for negative voices to cause you to shrink back and bow to fear, but God has something better in mind.
God gave you courage for a purpose and conquered bondage to fear in order to set you free to pursue your calling.
I'm not suggesting a superhuman posture that says you never experience a moment of fear, but that you are not held captive to it. You don't have to bow to fear.
Is there any place you think this might be happening? Say no to it. Get time with your trusted advisors to discern the right thing to do.
2) Anyone who will discourage your soul
Church leaders suffer from discouragement more than any other single factor. Discouragement is subtle, it doesn't stop a leader, but it's like a slow leak that continually drains you and therefore must be stopped.
It's impossible to completely avoid anyone who might bring discouragement to you. That's not the goal here. It's not realistic. As a leader, you will face opposition.
However, you can watch for patterns. There are some who seem to consistently add gas to the fire rather than help put the fire out. They find problems rather than solutions and consistently complain.
Ministry presents plenty of challenges and problems on its own; there is no need to allow your time to be consumed by anyone who has a critical spirit.
While you still need to love people who discourage you, you do not need to give them more time.
3) Anyone who seeks to hijack your vision
The vision God has given you for your ministry is a priceless gift, protect it and do everything you can to see it happen.
There are well-meaning people who would take you off course. They are passionate about a different vision, and that's great, but it's not OK to allow their zeal to hijack your vision.
Vision leads to momentum, and momentum helps make things happen. Good things! You can't afford to surrender what God has called you to do to someone who wants to borrow your ministry for their agenda.
Keep an open mind, listen well, be open to the Holy Spirit's promptings, but ultimately if God doesn't confirm a change in vision, stay your course!
4) Anyone who wants to subdue the good that is in you
Goodness is a fruit of the Spirit (Galatians 5:22) and is a quality within you that allows you to be morally good.
Goodness incorporates integrity and honesty; it's about your character and doing what is right. Evil is the opposite of goodness.
It's surprising how difficult living out goodness can be in a culture that has lost its way. When any voice can speak over God's voice, and anyone can redefine what is good (or evil), that makes it challenging to lead.
Your leadership starts with knowing what is good, and God makes good and evil abundantly clear in Scripture.
Don't let anyone dumb down what is good and what is evil. You don't have to hype it up, just speak truth. The power is in the truth itself and the example of your life.
5) Anyone who attempts to derail your values
Your biblical values are like the banks of a river that keep you moving in the right direction.
It's easy to lead according to your pressure instead of your values but refuse to give in.
Pressure is the most common force that can separate you from your values. If the pressure you face gets high enough, your values can become blurred or even lost.
You can easily be placed under enough financial pressure, staffing pressure, political pressure, ministry programming pressure, etc. To the point where it feels like the only way out is to cut corners on your core values.
Without the ability to hold firm and say no when needed, you may end up compromising something you deeply believe in.
The starting point is to truly know your values and pre-determine to stick to them. Ask your close advisors to point out the warning track if you get close to the edge of your core beliefs.
Is there anything right now that seems close to the edge? It's not too late to make the right decision.
6) Anyone who attempts steals your joy
Encountering people who would steal your joy is not uncommon.
In fact, from the parking lot at the mall to the lobby of your church, rarely a week goes by where this doesn't happen in some way.
Normally it's not a big deal; in fact, it's part of leadership, but again, you might be at a place where one more punch is the one that takes you out.
When someone steals your joy, it's often not intentional but comes from their pain that results in less than ideal behavior.
Yes, sometimes it is from selfishness and immaturity, but regardless of the source, love them anyway. That helps you hear them differently, serve them if possible, and keep your joy.
We were never promised an easy road in ministry, but God has given us joy if we will receive it. (Galatians 5:22)