Every Sunday thousands of people visit churches across America. They are immediately making decisions about whether or not they will return.
Whether you are looking for a church, or you are a pastor and hoping your guests will return, there are some helpful insights to gain here in assessing a church.
Pastor, these are the things your guests are looking at. 
Church visitor, let me suggest that you look carefully at these things before you make a decision about choosing a church.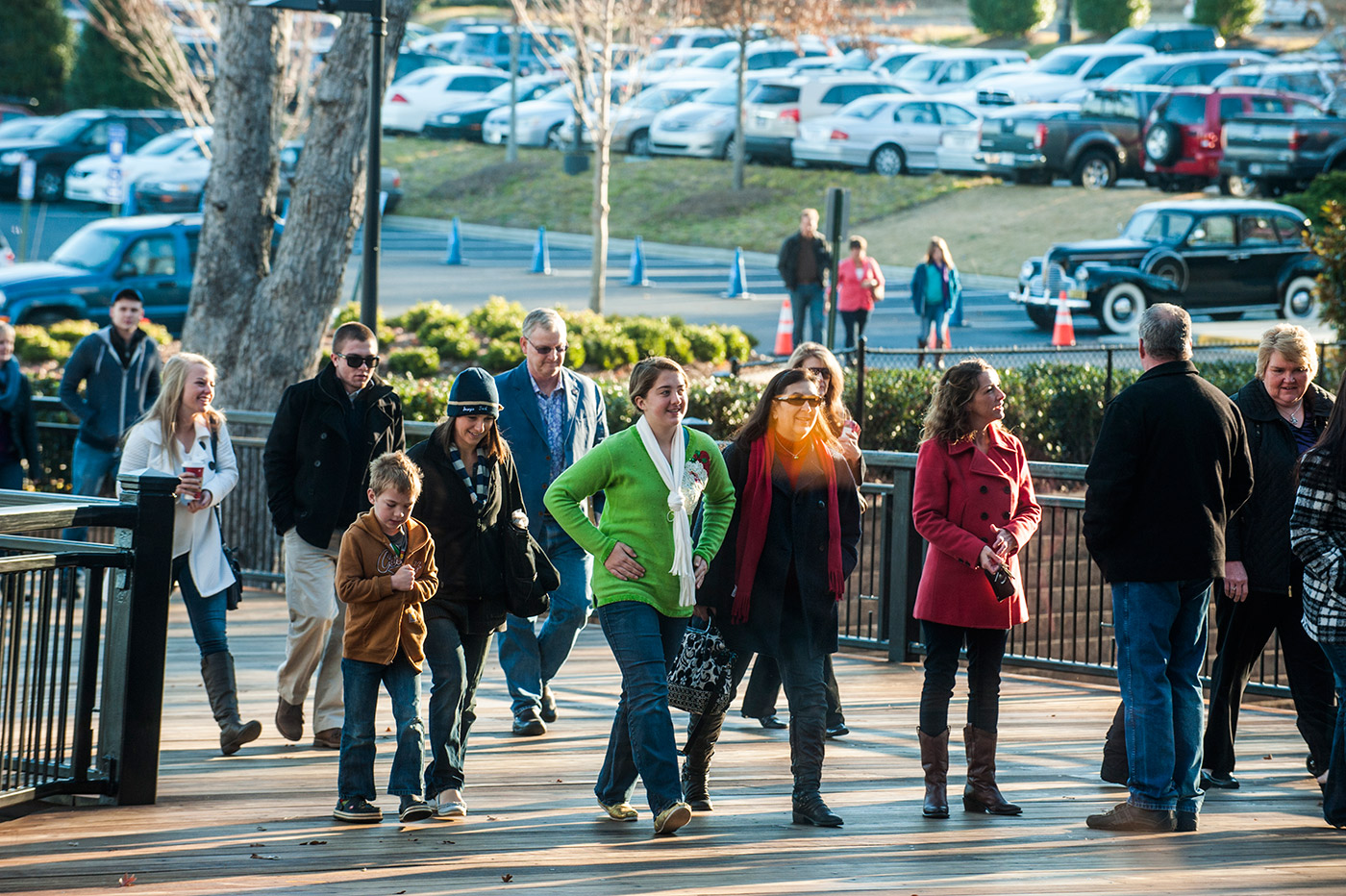 1) Attend the worship services three weeks in a row.
It's disappointing when a guest leaves 12Stone® Church before the service is over. Sometimes we've done something a bit too edgy or the music is too loud or we've had too much fun. I'm very confident that if they would wait long enough to hear the truth of God's Word in the message they would love our church. It's not many people who leave our church like that, but it's the same idea for any church. If you don't stick around long enough to see what the church is really like, you can't make a good decision.
It's also a good idea to hang out in the lobby for a little while, check out what's going on. Don't be in a hurry to get to your car and leave. Try the coffee and meet someone!
I think it takes a good three weeks in a row to know what you need to know. There is so much to absorb from the worship vibe to the teaching style, and from the vision of the church to what the Holy Spirit is telling you.
Note: if you attend a church for three weeks and never learn anything about their vision, that's a huge caution flag Click & Tweet! . As for the big picture, it's important that you sense God's presence and feel at home in the worship service, even if there are some elements that are new and a little different for you.
2) Have coffee with one of the church leaders.
Meeting the pastor is a great idea, but that's not typically possible or practical in large and very large churches. But that's ok, you can meet with a staff member or one of the volunteer leaders of the church. Ask them for 20 minutes during the week sometime and offer to buy them a cup of coffee. This can also be done on a Sunday morning with some "church" coffee and that is free!
Ask them about the history of the church, the heartbeat of the vision and what they love about the church.  Ask about the culture of the church, more than the programs. Click & Tweet!
Don't interview them like you are trying to find out some dirt, no church is perfect. If you look for something broken you'll find it. Focus more on getting to know this leader and learn what you can about the strengths of the church. After all, it's the strengths that you will connect with and help build, not the weaknesses. If it's a smaller church and you do meet with the pastor, keep it to 20 minutes and ask how you can help serve!
3) Ask your kids if they liked their experience.
If you don't have kids, check out the kid's ministry anyway. If you do have children, you can learn a great deal about the church by whether or not your kids want to go back. Click & Tweet! The children's ministry reveals much. Even with a young start-up church that has modest resources, you can easily see if they have a passion for the children. A church who fails to lead children's ministry well is not thinking about the future.
It's not about how much money a church has. Children's ministry doesn't need to be elaborate. It does need to be safe, fun, organized and well staffed with volunteers you trust. You can tell if the church cares about kids by how the volunteers interact with the kids and parents. You will quickly see if the children's ministry is organized and a priority in the church. It will be obvious if it's creative and fun or boring. That will let you how much they value families and the next generation. It will give you insight about how visionary the church is.
This is a great way to discover the values of the church. When you discover what is important, you will quickly understand the DNA and culture of the church.
4) Was your overall experience positive and easy to navigate?
From the moment you arrived in the parking lot was your experience a positive one? Did it make you want to come back? Was the parking organized? Were the ushers friendly and helpful? Did you feel good about what you saw in children's ministry? Were the restrooms easy to find?
Your experience should not be difficult or complex. There should be signage that makes finding your way around easy. The volunteer leaders should be ready to help and have clear and concise answers. Instructions for the nursery and check in for your kids should be painless. If it's a large church, there may be a line you have to wait in to drop off or pick up your kids, but that's ok if it's an organized process and the line is moving nicely. When people are waiting in line, and they seem happy, this often indicates that the experience is worth waiting for.
---
One last thing, if you look for all that is good, you'll find it. If you look for all that is bad, you'll find that too. No guilt intended. You are obviously free to make your own choice. However, even though the church should serve you well, God may want you there to serve, and help make it better. Click & Tweet!